The Harrier Newsletter January 2022 Click here for Issue 205: January 2022 Do you have an idea for a newsletter article or something you would like to see us include? Please send any ideas or feedback to members@huncoteharriersac.co.uk
read more
August 2017 EMGP Round Up, LRRL Results, Club 10K Handicap.
June 2017 London Marathon, Livingston Relays, Results from Derby Runner XC, EMGP and LRRL.
April 2017 English National Cross Country, Awards Evening and LRRL results.
February 2017 Huncote Hash results, cross country results and Ultra results.
December 2016 bumper edition covering the news from October's missing edition as well.
August 2016 some great results and fantastic improvements and a write up of Paul's 100 marathons
June 2016 results, results and more results as the road season gets into full swing
April 2016 the amazing exploits of the Harriers Ultra Runners!
February 2016 cross country reports, Cyprus trip and more tremendous training tips
December 2015 lots of race reports, Grand Prix summary and lots more
October 2015 full of club news and some fantastic training tips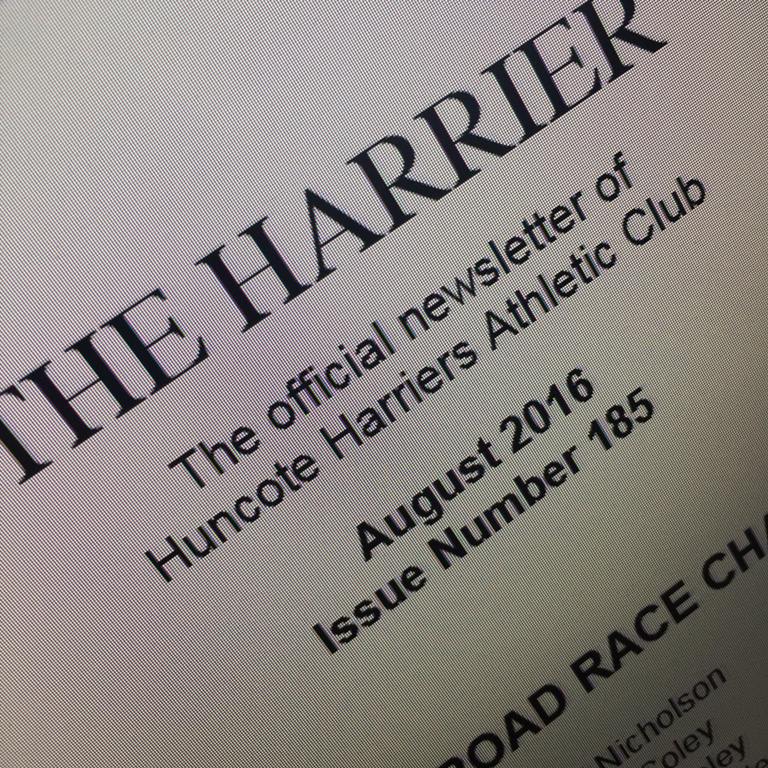 Many thanks to Phil Watts for putting the newsletters together.