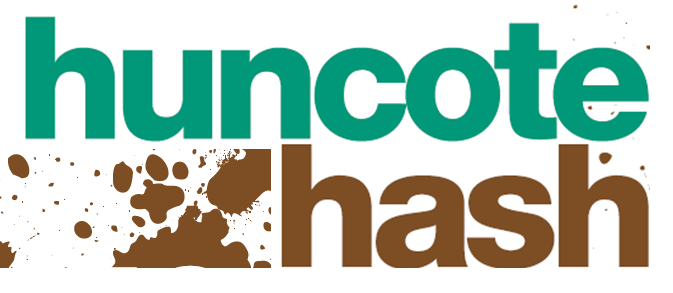 Back to basics, low cost, no prizes cross country race
It is with regret that we are very sorry to announce that we have to cancel this year's Huncote Hash event. 
The original venue for the race at Huncote Leisure Centre was closed by Blaby District Council due to the discovery of elevated levels of landfill gas. We were able to arrange at short notice an alternative venue for the race start/finish which would require some changes to the race route. However, the new venue has now also been included in the extended area that is out of bounds due to the levels of landfill gas.
The organising committee really tried their hardest to keep the race on and they are very sorry to disappoint everyone that had entered the event.
Date: Sunday 2nd January 2022.
Time: 11:00am
Location: The race will start and finish at the Huncote Leisure Centre, Sportsfield Lane, Huncote, Leicestershire LE9 3BN.
Entry Cost: £6 for runners affiliated to England Athletics and £8 for all other runners.
Race Number: these need to be collected from the venue on the morning of the event, they will not be posted out in advance. Race numbers will need to be collected by a representative from each LRRL club, unattached runners to collect their own number from the desk.
Please allow time to pick up your number before the race and please bring your own safety pins. 
Car Sharing: please car share as there is limited parking available. Please be respectful of our neighbours.
Facilities: Parking, toilets, showers and hot drinks will be available at Huncote Leisure Centre*.
Fancy Dress: this is optional but is welcome.
Prizes: There are no prizes for this race. Unfortunately due to circumstances beyond our control we are no longer able to offer the traditional soup and roll.
Before Event: Please do not warm up in the woods prior to the race as the Junior Hash will be taking place at this time.
Time Limit: Anybody who reaches the picnic area near to Croft Hill after 45 minutes will be asked to return to The Pavilion directly via the road or continue at their own risk as the race marshals will start to withdraw from the course after this time.
Terms of Entry: No refunds or deferrals under any circumstances. No headphones, ear buds, bone conductors or in ear devices permitted unless for medical reasons. 
Transfers: Permitted up to 29/12/2021.
Contact Us: Please send any queries to huncotehash@outlook.com 

*Access to facilities at Huncote Leisure Centre could change if COVID restrictions are introduced.
The Hash is a well established and enjoyable off-road route which takes in a variety of terrain over an approximate 10k distance.
There are two sections where you are required to cross a road – these are marshalled but you do not have priority over road users so please give way to traffic as required.
Please follow all marshal guidance and instructions at all times.