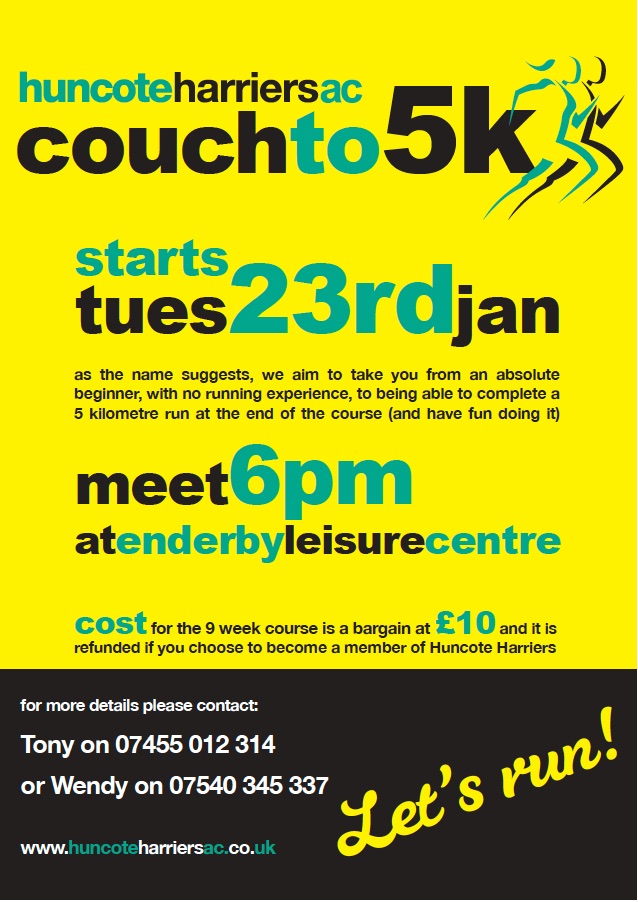 Starting Tuesday 23rd January 2018 we will be running a Couch to 5K programme for 9 weeks.
Meeting at Enderby Leisure Centre at 6pm every Tuesday, we aim to take you from an absolute beginner with no running experience to completing a 5 kilometre (3.1 mile) run. You will progress throughout the 9 week course and will hopefully have fun whilst doing so!
The course costs just £10 and if you decide to become a member of Huncote Harriers at the end of the course your fee will be refunded.
For more details please contact Tony on 07455 012314 or Wendy on 07540 345337.
We look forward to seeing you!

The Couch to 5K programme is linked to the JUST campaign by Blaby District LSA and also ONE YOU being run by LRS.

JUST provides opportunities and support for women aged 16+ to improve their mental and physical well-being through the use of sport and physical activity.