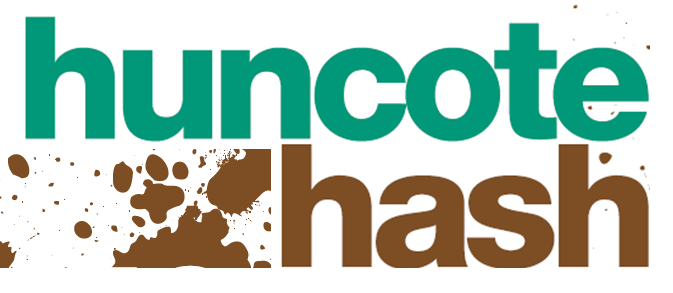 Back to basics, low cost, no prizes cross country race
It is with regret that we are very sorry to announce that we have to cancel this year's Huncote Hash event. 
The original venue for the race at Huncote Leisure Centre was closed by Blaby District Council due to the discovery of elevated levels of landfill gas. We were able to arrange at short notice an alternative venue for the race start/finish which would require some changes to the race route. However, the new venue has now also been included in the extended area that is out of bounds due to the levels of landfill gas.
The organising committee really tried their hardest to keep the race on and they are very sorry to disappoint everyone that had entered the event.
There will be a 1 mile race for children of Primary School age and a 2 mile race for children of Secondary School age (older children may still run in the shorter race if they wish).
Date: Sunday 2nd January 2022.
Time: 10:15am (before the main race)
Location: The race will start and finish at the Huncote Leisure Centre, Sportsfield Lane, Huncote, Leicestershire LE9 3BN.
Entry Cost: All entries cost just £1.
Prizes: all finishers will receive chocolate, regardless of whether they finish first or last!
Contact Us: Please send any queries to nnealon@btinternet.com
Entries: entries will be taken on the day only – just turn up, fill in the entry form and pay!