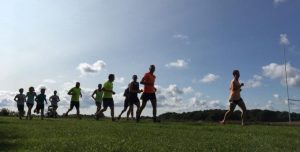 Following last years success we are hosting another 24 hour relay – only this time we won't be running for the full 24 hours!
The Plan is to run on Saturday afternoon, stop for a social evening on the Saturday inside the Rugby Club, camp overnight (if you wish) and then re-start the running early on the Sunday morning.
Camping is will be just £10 for the night.